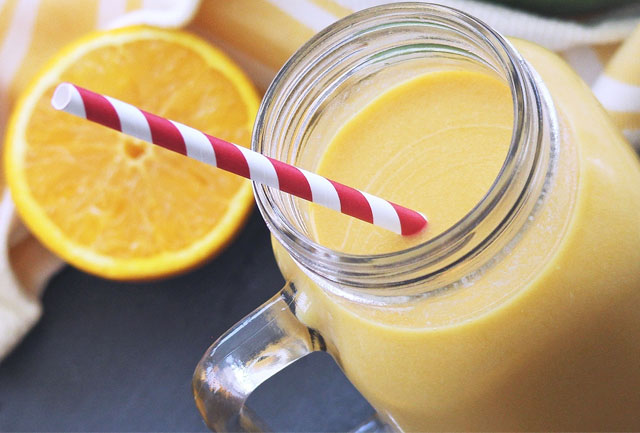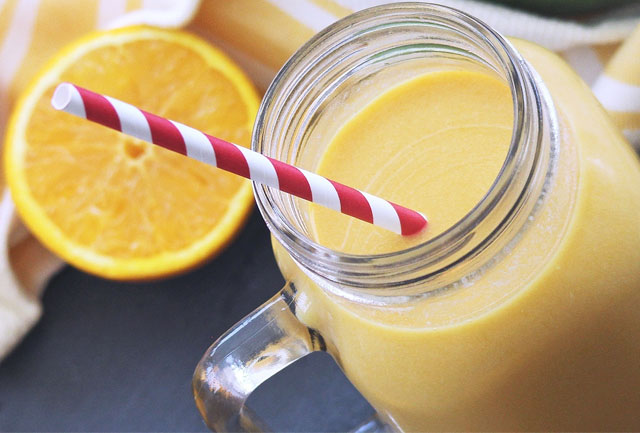 If you find that you wake up most Monday mornings and have a hard time getting the day going; then you may be inclined to turn to the aid of an energy drink. Many people enjoy a few cups of coffee in the morning to bring them to a full state of alertness, but it's understandable that not everyone enjoys this iconic beverage nor feels that it's enough caffeine to get them going for the day.
Energy drinks have become a staple of many American's diets, but there are some alarming truths that have come forward since beverage companies started producing and marketing these types of caffeinated drinks.
The average energy drink contains caffeine levels ranging from 72 – 150 mg per serving. Your standard cup of coffee contains roughly 134 – 240 mg of caffeine. But the problem is that an energy drink typically contains 2 – 3 servings per container; meaning that you are actually drinking anywhere from 200 – 450 mg of caffeine in one go. Not exactly healthy; especially when you consider that you are drinking all of that caffeine at once.
Consuming up to 400 mg of caffeine daily is not necessarily bad, but should be avoided by children, pregnant women and especially mothers who are nursing.
An extreme intake of caffeine can cause nervousness,arrhythmia, irritability and stomach issues.
Some energy drinks can contain 80 or more grams of sugar per can.
According to recent surveys – an increase in blood pressure has been associated with children who consume energy drinks
Healthier Alternatives
So if these types of beverages aren't exactly the most desirable way to give us a boost then what can we do about it? Are there any healthier alternatives such as making our own energy drinks?
The answer is yes. Below you will find recipes that will show you how to make a homemade energy drink. These recipes are healthier substitutes and rely more on nutrition rather than just caffeine and non-approved FDA herbs alone.
#1 – Cocoa Energy Drink
Ingredients
1 c. milk

1/2 ripe banana, cut up

2 tbsp. honey

2 tbsp. unsweetened cocoa
Preparation
Place all ingredients in a blender or food processor and mix well until banana has been broken down and is smooth.
#2 – Lemon-based Energy Drink
Ingredients
1/4 c. of lime juice
1/4 c. lemon juice
1 ½ c. water
1/8 tsp. sea salt
2 tbsp. honey
Preparation
Add to a food processor or blender and mix well. Transfer to bottles to enjoy while you're on the move.
#3 – Simple Orange Drink
Ingredients
1 1/2 c. water
1/2 c. freshly-squeezed orange juice
1/8 tsp. sea salt
2 tbsp. honey
Preparation
Mix in a blender, food processor or by hand in a pitcher
#4 – Strawberry Boost
Ingredients
1/2 c. frozen strawberries

2 tbsp. honey

1/3 c. non-fat dry milk powder

2 medium-sized peaches, pitted and chopped


1 tbsp. lemon juice

1/2 c. ice cubes
Preparation
Add all ingredients into a blender or food processor and blend well. Add ice and blend again until ice becomes crushed.
#5 – Coconut Watermelon Booster
Ingredients
1 cu. watermelon, cut into small pieces
1 cu. coconut juice (or water – same thing)
1 tbsp. sea salt
1/4 cu. lime juice
Preparation
Blend very fine in a blender or food processor
Final Thoughts On Homemade Energy Drinks
As you can see – these recipes contain all-natural ingredients and contain natural forms of sugar. Some of them require lemon juice; which is alkalizing and all but one contain honey – a better form of sugar. Many cleanses that are good for optimal health contain the combination of lemon juice and honey.
The idea here is to instead of loading up on caffeine to get you through the day; to instead rely on the nutrients found in fruits and natural juices. Feed the body well and can give you the energy that you need to live a productive 24 hours.